In The Beginning
Edit
...the Gods set upon he world as mist and mystery everlasting so that no race would ever come to truly dominate. They might try, but to do so would reveal to them truths that would prove unconquerable. So it was for all time, and remains to be though the empire of man thinks otherwise. With their study of nature, they have mastered their surroundings and bent it to their will. Theirs is a world of marvelous architecture and dangerous gunpowder. Cannon has replaced the spear, and their ships reach to the furthest end of the corner that they once called the world. The Gods were not proven liars, however, nor did they fail. Study only proves that what they once thought was everything is only but a fraction of what exists. The globe is larger, and much of it is untouched. Though the elves might be fading into the sands, the goblins driven into the hills, and dragons long dead in the old world, the nature of the continents beyond the mists bring new possibility. Myth is rekindled in this new era, and the possibilities of the age of Musketry are as boundless as the night sky.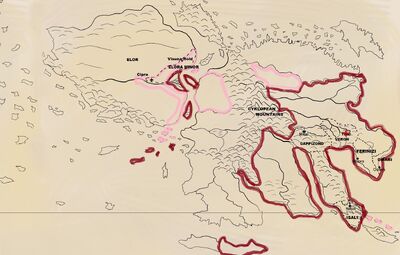 House Capison: Vilageidiotx (app)
House Arastuchi deMalora: AaronMK (app)
House Mozarti: DrMoose (app)
House Vunallini: BurningBright (app)
House Navarro: RisingTempest (app)
Individuals
Edit
Aurelius Giacostus Cripitian: Gorgenmast (app)
Andranos Demidius: TheEvanCat (app)
Novus Militaris Consisto de Plebian: someguy127 (app)
Maiden Victoria: ElectromagneticRai (app)
Categories
Edit
Latest activity
Edit
Photos and videos are a great way to add visuals to your wiki. Find videos about your topic by exploring Wikia's Video Library.